You may also be interested in the following product(s)
Satisfaction Guarantee
We stand by our high-quality products and your satisfaction is guaranteed.
Over 34.245 successfully shipped orders
We made as much happy customers as many orders we shipped. You simply have to join our big family.
Details
These cat fish toys are made of soft and comfortable plush fabric, stuffed with pp cotton and 100% organically-grown catnip , non toxic and safe. Using 3d printing process, clear and realistic Fish Printing, Perfect for biting chewing and kicking.
Want To Treat Your Cat?
FOR A LIMITED-TIME: 50% OFF!
The FIRST Fish Kicker That Moves On Its Own! (Patent Pending)
Easy USB Recharging - NO More Wasting Batteries!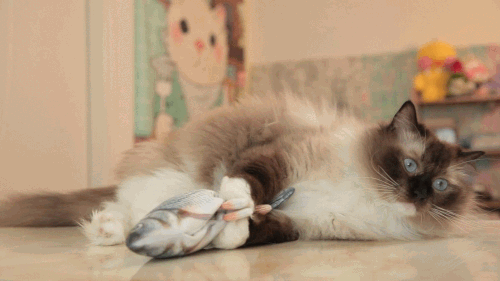 Motion Detecting Motor Inside - Kicks Just Like a REAL Fish When Touched. Stops Itself When Left Alone!
XL in Size - Length:
Electric Moving Fish(As video): 11.8 inches (30 cm).
Refillable Catnip Pouch - Cat Safe Velcro Pocket is Easy to Refill with Catnip Over and Over Again!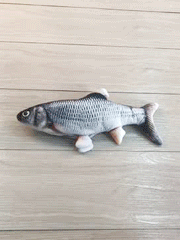 ON/OFF Button Inside The Velcro Pocket.
Cats LOVE it & it's Super FUN For ALL the Family Members Because of it's Funny Tail Movements!
You Can Now Be One of the FIRST to have this Unique Cat Toy!
Additional Information
Reviews
Customer Reviews
Mi

Mia

.Verified Buyer

(Posted on 4/7/2020)

The fish is just super, the cat through the package felt the smell of mint. I took it out of the bag I gave it to the cat, it was just almost on my head

Zo

Zoe

.Verified Buyer

(Posted on 4/6/2020)

Good quality, good quality, good quality, good quality, good quality, good quality, good quality
Write Your Own Review