You may also be interested in the following product(s)
Satisfaction Guarantee
We stand by our high-quality products and your satisfaction is guaranteed.
Over 34.245 successfully shipped orders
We made as much happy customers as many orders we shipped. You simply have to join our big family.
Details
A PERFECT BOTTLE DISPENSER TO KEEP YOUR SODA FIZZY!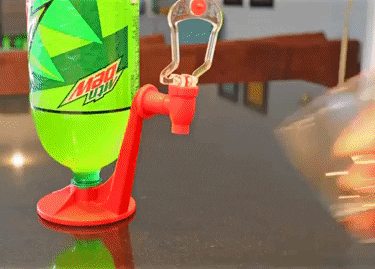 Introducing a product to drink soda in a more convenient way. The Perfect Soda Dispenser.
Perfect Soda Dispenser is an EASY to USE DISPENSER that KEEPS your soda FIZZY. It keeps drinks CARBONATED. It can DISPENSE just the right amount straight from the bottle.
It is more CONVENIENT and even KIDS can have their own drink without the worry of spilling while pouring from the bottle. No more pouring of heavy and unwieldy bottles. It PREVENTS mess and spills. It is LEAK PROOF and DURABLE.
Easily dispense the soda into a glass by just pulling on a lever!!
FEATURES
Keeps drinks

carbonated and dispenses just the right amount right from your bottle.
Universal Fits.

Fits easily on a wide variety of beverage bottles.

No pouring from heavy, unwieldy bottles.

No mess.
Great for use at

home, office, camping,

parties,

entertaining and more.
HOW TO USE
Simply
twist
dispenser onto the top of a plastic 2-liter or 1-liter bottle, then
invert
the bottle.
Dispense
as much as you want!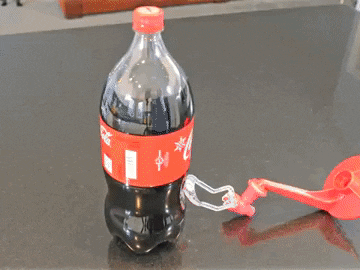 Perfect Soda Dispenser
has a UNIVERSAL FIT as it can FIT easily a wide variety of beverages bottle. It is GREAT to use at home, office, camping, parties, get together, and more. It is EASY to use just TWIST the dispenser onto the top of a 2-litter plastic bottle then turn the bottle upside down to dispense drinks.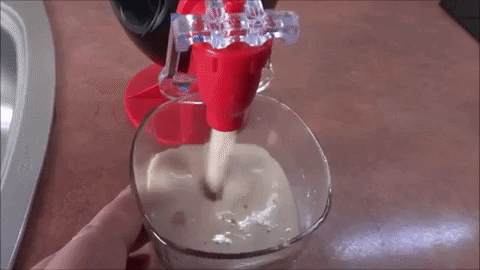 SPECIFICATIONS
Material: ABS, TPR
Color: Red
Height: 15cm/5.91" (Approx.)

Bottle Diameter: 10cm/3.94" (Approx.)
PACKAGE INCLUDES
1 X Perfect Soda Dispenser
Additional Information
| | |
| --- | --- |
| Length | No |
| color | No |
| style | No |